Back to top
Glorious Lunar New Year Reunions at Man Fu Yuan
Usher in the Year of the Rat with a luxurious selection of Lunar New Year delicacies and prosperity prix-fixe menus at Man Fu Yuan (满福苑) from 6 January to 8 February 2020. From festive yusheng masterpieces to a delectable showcase of Chinese delights catered for both families and business gatherings, ring in an auspicious year as Man Fu Yuan ups the ante on Lunar New Year celebrations.
 
Ring in a sucessful year ahead with the new 60-inch Prosperity Yu Sheng adorned with Hokkaido scallops, salmon, crisp fish skin, and refreshing passionfruit roselle sauce, shaped in the form of the Chinese character "Yuan"(苑), symbolising a garden of plenty. 
 
CHINESE NEW YEAR CELEBRATIONS
PRICE
Man Fu Yuan

 Chinese New Year Prix-Fixe and Á la Carte Menus

 6 January to 8 February 2020

 Lunch
 Mondays to Fridays, 12:00pm to 3:00pm
 Saturdays, Sundays, and Public Holidays, 11:30am to 3:00pm

 Dinner
 Daily,  6:00pm to 10:00pm

 From $118 per guest for prix-fixe menus

 Enjoy exclusive 20% savings on our Chinese New Year A La Carte menu when you reserve online on selected dates, and a complimentary yusheng with mini abalone when you order prix-fixe menus for dinner reservations upon quoting "Prosperity" during reservations.
 RESERVE NOW

 Chinese New Year Dim Sum Menu

 25 to 27 January, 1, 2 and 8 February 2020 

 Only available for lunch 

 Mondays to Fridays, 12:00pm to 3:00pm
 Saturdays and Sundays, 11:30am to 3:00pm

 Á la carte Dim Sum highlights
 RESERVE NOW 
View our Chinese New Year Menu.
For enquiries or reservations, please speak with us at 6825 1133 or email sinhbmanfu@ihg.com. 
---
Man Fu Yuan Shoppe
Delight in a showcase of Chinese New Year goodies for takeaway that are ideal as gifts or for celebrations at home. Taking centre stage this year is Man Fu Yuan's famous steamboat ingredients.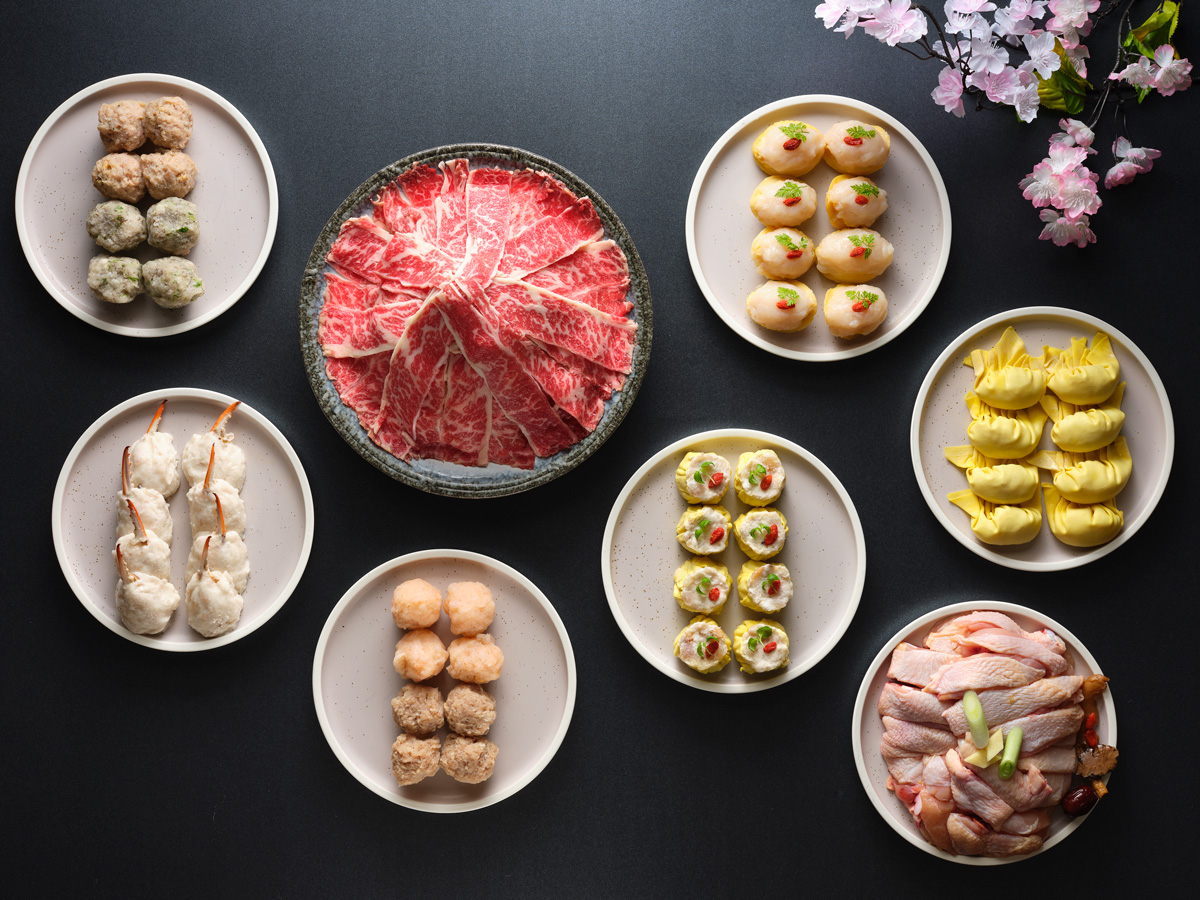 Highly lauded for serving Singapore's most exclusive and premium steamboat, the Michelin Plate recipient now invites guests to savour the delightful flavours in the comfort of their homes as they gather with their loved ones. 10 steamboat ingredients will be available for purchase, including the crowd favourite Poached Drunken Kampung Chicken marinated in Chinese herbs and huadiao wine, freshly handmade Crab Claw with Minced Prawns, and homemade premium USA Angus Beef Balls with Water Chestnuts.
Other highlights include Man Fu Yuan's Signature Tea-Smoked Duck with superior Chinese herbal stock, Typhoon Shelter-Style Roast Chicken with garlic crumble, almonds and dried chilli, and perennial favourite Man Fu Yuan Abundance Treasure Pot!
Browse our Chinese New Year Brochure or visit InterContinentalShoppe.sg to browse all takeaway items, available until 6 February 2020. 
Enjoy 15% savings on Chinese New Year Goodies until 6 February 2020, and addtional 5%  savings when you purchase online at InterContinentalShoppe.sg.